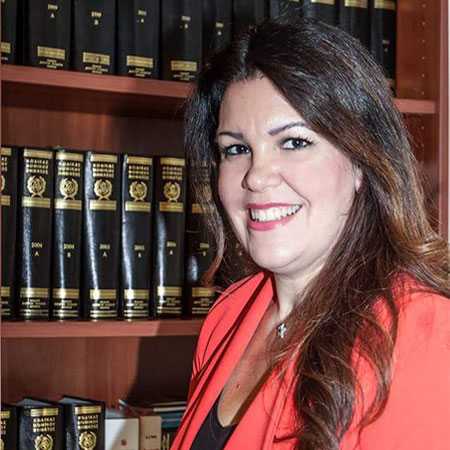 Anna Charchadi graduated from the Classical Lyceum of Arsakeio Psychikou (private school) and holds a Law Degree from the Law School of Athens.
She is a lawyer at the Supreme Court and the Council of State and a member of the Athens Bar Association since 2003. She exercises passionately her profession at the law firm "SKORDAKI & ASSOCIATES" and deals predominantly with matters of employment and administrative law.
She has excellent knowledge of the English and French languages (holder of Proficiency diploma from Cambridge University and Sorbonne I) and has basic knowledge of the German language. She has excellent command of Microsoft Office Tools.
Anna Charhadi